Trip to Zadar is planned on the July 24th, 2015 with organized transportation.
Situated in the heart of the Adriatic, Zadar is the urban center of northern Dalmatia as administrative, economic, cultural and political center of the region.
The district of present day Zadar has been populated since prehistoric times. The earliest evidence of human life comes from the Late Stone Age. Zadar citizens started to work for the full independence of Zadar and from the 1030s the city was just formally a vassal of the Byzantine Empire. In the early 1990s Zadar became a part of the new Republic of Croatia.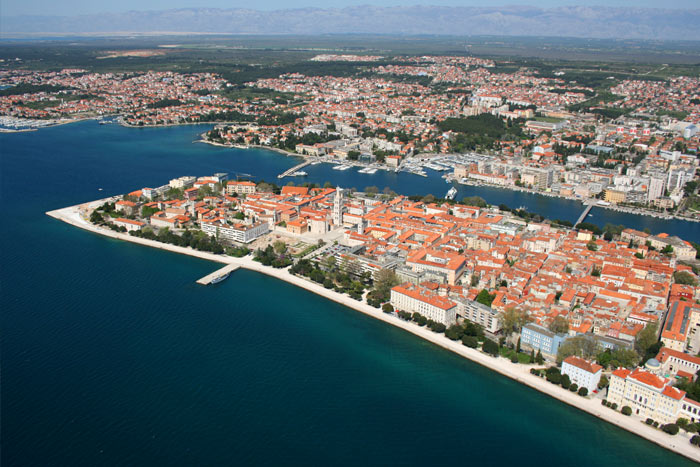 The particularity of the city is irresistible for those who respect and admire historical monuments and cultural heritage, artists, tourists and its citizens.  Zadar is a city monument, surrounded by historical ramparts, a treasury of the archaeological and monumental riches of ancient and medieval times, Renaissance and many contemporary architectural achievements such as the first sea organs in the world.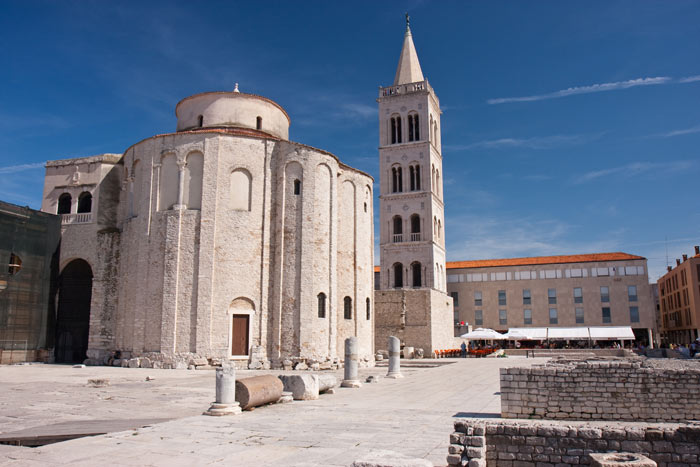 The city of Zadar is an easily reached destination by land, sea and air. It has a good traffic infrastructure through which it is directly connected to other bigger cities of the Republic of Croatia: Zagreb, Rijeka, Split and Dubrovnik. The ferry port as well as the new tourist port for cruisers are located in the old part of the city, and entering Zadar on a ferry or boat gives you a magnificent view of the whole city, making your arrival in Zadar a unique experience.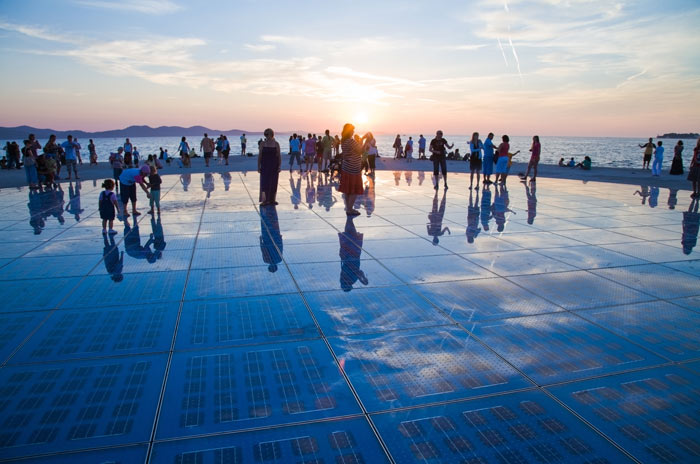 A greeting to sun is located in the port of Zadar, next to the Sea Organ. This is the place overlooking the city harbor, islands and famous Zadar sunset. The Greetings to sun uses solar power to create a light show that displays at night. After sunset the lighting elements are activated installed in the circuit, and following a particularly programmed scenario, they produce very impressive show of light.
The coast is particularly indented, the islands and the untouched nature allures many boaters to this regions. The archipelago counts 24 bigger and about 300 smaller islets and rocks, 3 nature parks - Telašćica, Velebit and Vransko jezero and 5 national parks - Paklenica, Plitvice lakes, Kornati Islands, Krka and Sjeverni Velebit.